Jelix is an open-source PHP framework for web applications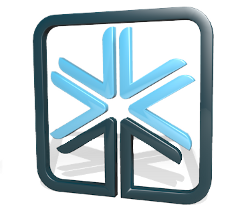 Discover Jelix
Since 2006, Jelix offers sustainable solutions for your web site and application projects:
An architecture in reusable modules: capitalize on your development
An MVC logic and a structured organization of files for easy maintenance
Plugins to extend jelix components
Many simple APIs
A performance core for exigent web sites
Quality and strength
Forms validation, CSRF & XSS defense, SQL injection prevention
Thousands unit tests on Jelix components
An advanced error management, following used formats/protocols

Community
Forum

Ask your questions on the forum

IRC

Live discussion with your preferred IRC client on Libera.chat

Mailing-list

Receive news about the project by email, and discuss with others users and contributors.
Contributions
Jelix on Github !

Fork and propose improvements

Issues tracker

Report bugs or feature requests
News
Release of Jelix 1.7.11 and 1.6.37
Jelix 1.7.11 and 1.6.37 are available. These versions fix some compatibility issues with PHP, and bring some internal improvements. The 1.7.11 version brings more:
some bug fix into the installer
the possiblity to force the reload of JS/CSS resources in browser, after an update of the application for example, thanks to a parameter added automatically to their urls, and generated after the clearing of the configuration cache.
the support of macro in templates
the improvements of possibilities to overload widgets of jforms, allowing to redefine only the generated HTML. It allowed for example to easily adapt widgets for the AdminLTE theme used into the adminui module.
For more informations about these releases, read the changelog of Jelix 1.6 and the changelog of Jelix 1.7.
Downloads:
Jelix on twitter